Even when you're practicing the Keto Diet, breakfast is considered to be the most important meal of the day. After all, breakfast provides the critical nutrition that gives you the energy to kick off your day and a good breakfast helps set you on a good nutritional path that can carry you through the day.
So, if you're on keto and you're bored with the same two or three options and want to try something new, we have 7 great keto breakfast ideas for you.
And remember breakfast is proven to be a critical component of health and cognitive functioning. According to the Academy of Nutrition and Dietetics, people who eat breakfast are likely to:
Have better concentration and problem-solving skills
Stay physically active
Maintain a healthy weight
If you're on the Keto Diet, I bet I know your main concern when it comes to breakfast. It's the problem of limited options and eventual boredom.
Remember, with keto, you're burning your fat to fuel your activity rather than carbs. Initially, it may seem that you don't have a lot of delicious options to have for breakfast. But the good news is – yes, we do have some great, easy low carb breakfast recipes that will keep you full, energetic, and healthy at the same time.
Not only this, but the breakfast keto meal prep that we'll show you is simple and fast. The recipes are very quick, easy to make and not all of them have eggs!
Feeling good? I'm sure you'll feel even better after going through our list of delicious and easy low carb keto breakfast recipes that are going to keep your boredom at bay. So, shall we get started?
Keto Breakfast Done Right with These Easy Low Carb Recipes
Keto Breakfast Sandwich
This is the ideal keto breakfast recipe if you miss those incredible breakfasts before you started Keto. After all, sandwiches are like a staple breakfast diet for many. We've done all the work to bring back your favorite breakfast sandwich….Keto-style.
But did you know? The keto breakfast sandwich is delicious as well as a fulfilling low-carb option that you'll love to start your day with.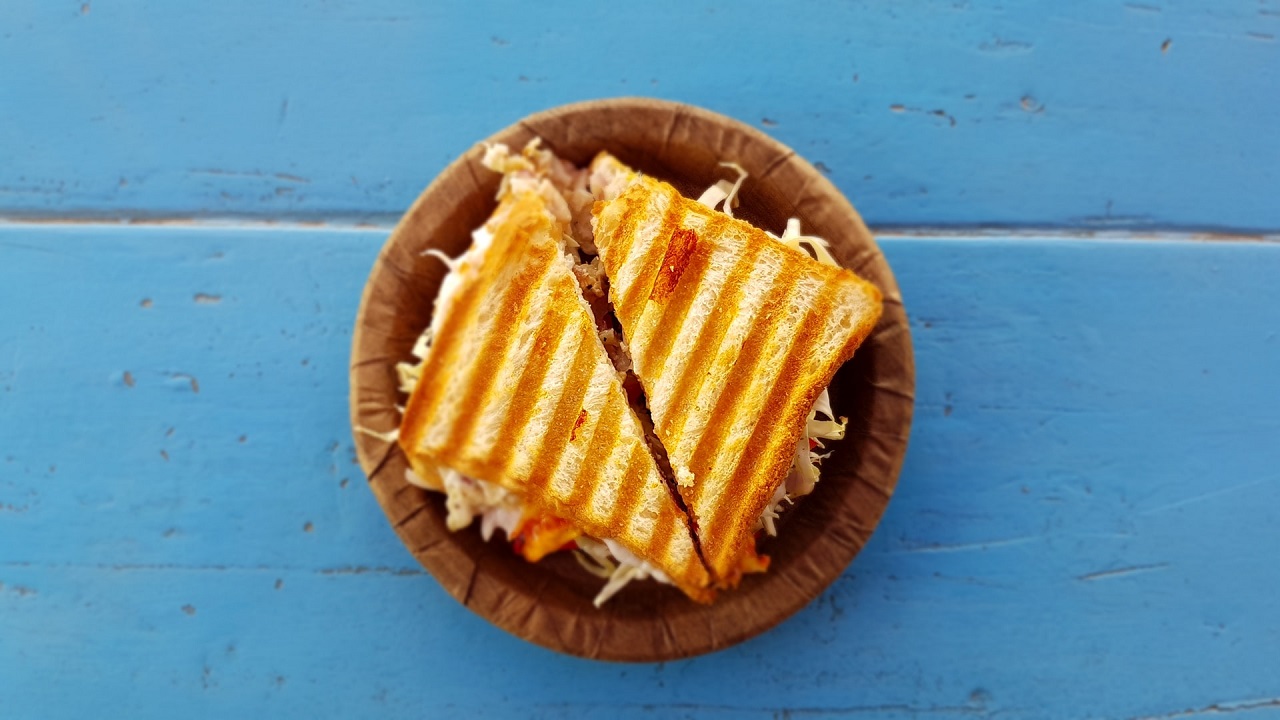 This sandwich does indeed start with eggs, but it's the choices of fillings that will keep you coming back. This keto breakfast sandwich recipe that I personally like has a perfect combination of whole eggs and spicy breakfast sausage. Adding a slice of tomato and a handful of spinach to it will make it even more delicious.
Want to get the full recipe along with the nutritional information? Check it out here.
Avocados Stuffed with Egg and Smoked Salmon
Do you love eggs? Do you love avocados? Do you love smoked salmon? If you have a yes to all three, you should consider this recipe for your breakfast. It is rich, creamy, and most important, flavorful.
The best part comes here – there's no recipe, it's like you simply have to arrange the ingredients, bake them, and you're good to go. So, if you're having a busy day and don't have time to spend in the kitchen, remember this go-to breakfast option.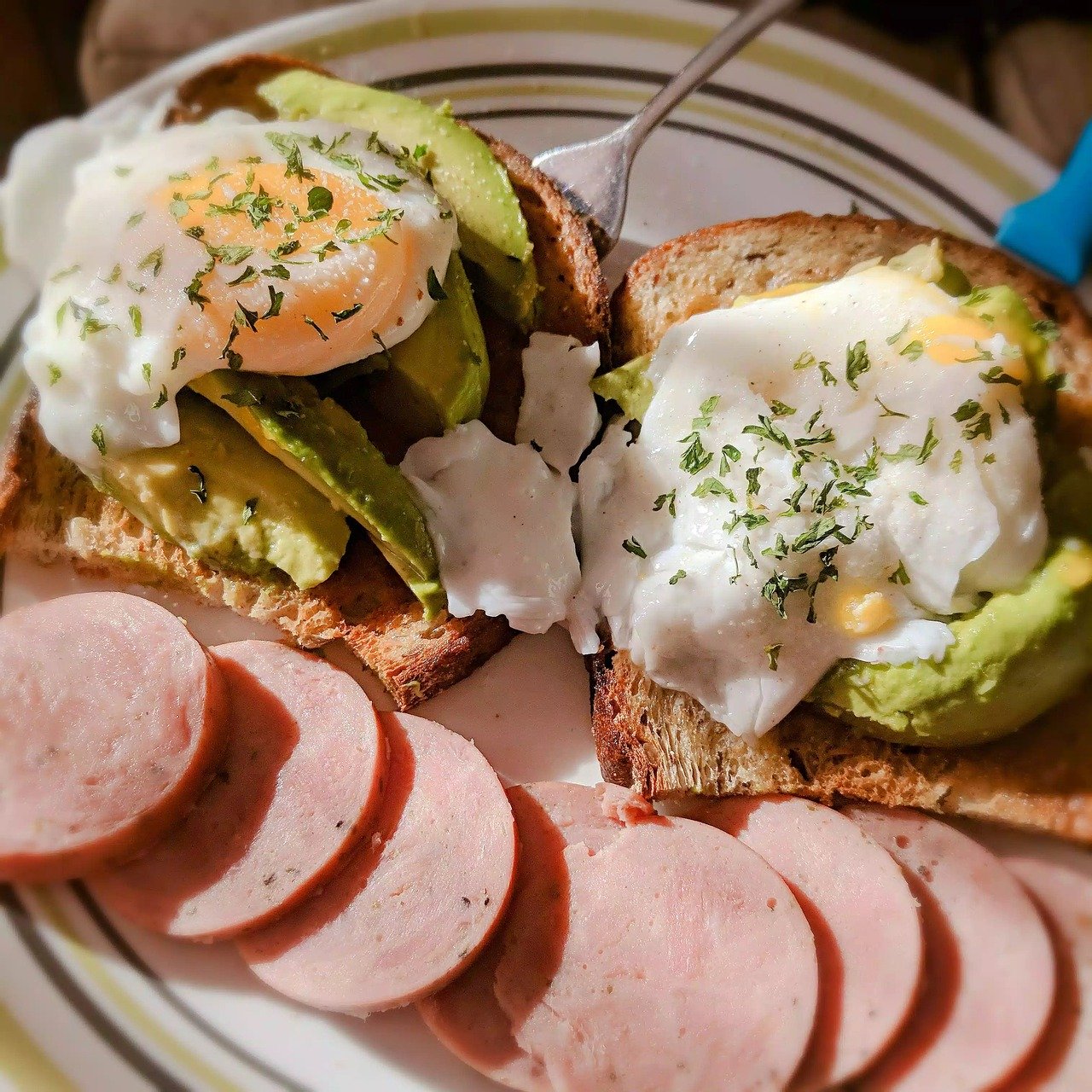 All you need to do is halve the avocados, carve them a bit, arrange the smoked salmon across its border and fill it up with the egg. Once baked, you can sprinkle red chili flakes if you like it spicy.
You can find the full recipe of smoked salmon egg stuffed avocados here.
Low-Carb Breakfast Burrito
Are you a person who pre-plans your weekly diet schedule? If yes, this recipe is another option to have in your breakfast keto meal. It uses clean, whole foods, and you have the liberty to choose whatever ingredients you'd like to have it in the filling.
Pro tip if you include this as one of your breakfast recipes: Chop and stir fry all the ingredients the night before. This will make things easier for you as now you only have to focus on the wrap while making breakfast.
Find the step-by-step instructions for a low-carb breakfast burrito here. You can also skip the heavy cream to make it a paleo-friendly recipe.
Turkey and Egg Breakfast Casserole
Are you planning a lavish breakfast or having a houseful over the weekend? Don't worry. This amazing recipe has you covered.
This keto-friendly, wholesome recipe will be a crowd-pleaser for sure. Made with egg, turkey, spinach, and sweet potato, the turkey and egg breakfast casserole will give your family or guests a perfect weekend brunch.
In case you're just one or two, you can always make one and freeze the rest. You can then have it whenever you wish to with just a quick warm-up in the microwave.
What a great way to start a healthy weekend, right? Wish to give it a try? Here's the full recipe along with the frequently asked questions that'll guide you in preparing a perfect breakfast recipe like this.
Keto Pumpkin Spice Breakfast Porridge
Need comforting food for your keto breakfast? Try keto pumpkin spice breakfast porridge. It is ketogenic, gluten-free, and also grain-free. When your mornings and evenings are cold, and you crave some warm cozy flavors to start or end your day, this is for you.
This bowl of hot porridge comes loaded with warm flavors like pumpkin. You can further team it up with almond flour, flax, and eggs. You can also use coconut flour instead of almond flour and zero carb whey protein in case you wish to skip the eggs. (For more egg-free breakfasts check this article: Top 9 Savory Breakfast Ideas Without Eggs [Best Recipes])
Mix all these preferred ingredients in a bowl, microwave them at 30-second intervals while stirring in between. You should continue this till you get a thick, porridge-like consistency.
The full recipe of keto pumpkin spice breakfast porridge recipe is here.
Spinach, Goat Cheese and Chorizo Omelet
Tired of having bacon and eggs as your staple breakfast? I think it's time to get creative with your breakfast recipes. How about having a spinach, goat cheese, and chorizo omelet? This is an easy and keto-friendly option to have for your breakfast. Least I can assure you is – it's going to be delicious and fulfilling.
The ingredients include chorizo sausage, butter, eggs, fresh goat cheese, spinach leaves, avocado, and salsa verde, with the last two being optional. So, if you think you're already stocked up with these ingredients, don't you think you should give it a try?
You can take a look at this detailed recipe here.
Almond Cream Cheese Pancakes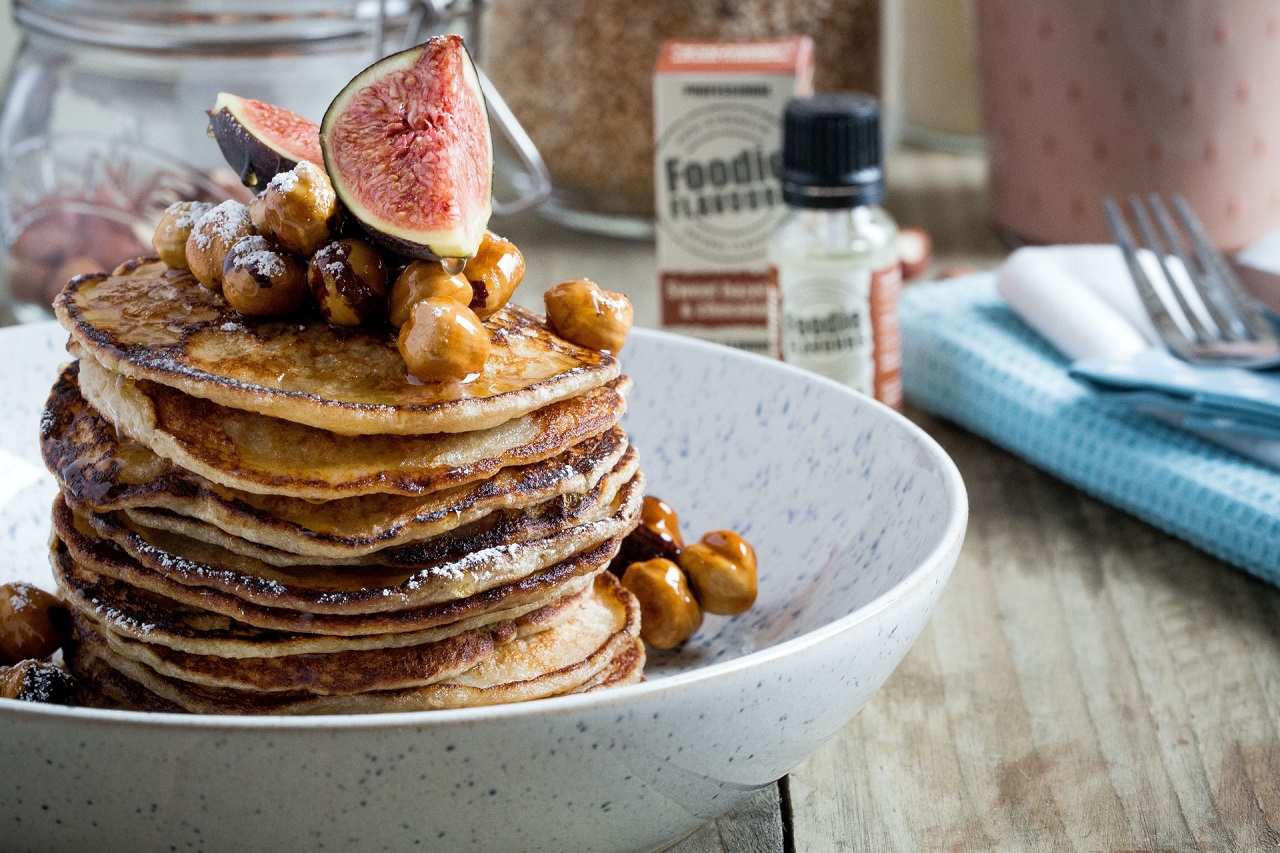 Were you searching pancakes here? I got you. These almond cream cheese keto pancakes are a treat, and yes, they are sugar-free.
So, if you're eyeing for some healthy sugar-free pancakes in your breakfast, it has to be almond cream cheese pancakes. These light and fluffy low-carb pancakes are very easy to make. You can make your own variations in the recipe.
Some pancakes contain eggs and cream cheese, whereas others also add in the cream, almond milk, and mayonnaise. You have a whole lot of flour options – coconut, almond, lupin, sesame, flax – whatever you prefer.
The preparation is quite simple. Just follow the recipe step-by-step, and you're good to go. You can have a lot of topping variations too. Eat it with yogurt/sour cream/whipped cream along with berries or sugar-free maple syrup, caramel sauce, or blueberry jam. It's the sweetest and delicious weekend treat you can have with your family and friends.
For a detailed almond cream cheese pancake recipe, some great topping variation options, a few expert tips, and FAQs click here.
Which Recipe Did You Like the Most?
Each one of these low-carb keto-friendly breakfast recipes should keep you full and energetic for hours. At the same time, they are sure to tickle your taste buds.
That's not it. There are endless variations that you can make with healthy low-carb meals. It all depends on what you prefer. So, even if you're a strict keto person, you don't have to sacrifice your taste and preferences. You can still make a favorite meal while adhering to keto guidelines with these easy keto breakfast recipes. But don't stop enjoying keto at breakfast – explore our blog and learn more about delicious keto desserts recipes!
Bottom line – don't skip your breakfast. There are several keto recipes available that will keep you fit and healthy. For now, start with these 7 low-carb recipes and tell us which one's your favorite.