Hello, I'm Doug Reffue the owner and editor of Foodzie. I live with my wife, our two children and our dog Layla just outside of Boston. My knowledge and life-long passion for food started in my Italian grandmother's kitchen in the 1970s. Since then, food and it's paramount place in our lives has been a passion of mine.
Foodzie got it's start way back in 2008 in San Francisco with a focus on artisanal food producers across the country. Over the years we've maintained an interest in the many craftsmen and women who are growing, creating and manufacturing small batch food products.
During the past decade we've expanded Foodzie to encompass many other aspects of food including nutrition, wellness and even the subtleties and details of cooking and baking.
Foodzie Logos Through the Years

At Foodzie we're dedicated to helping our readers get the most out of their experience with food. We dive deep into every aspect of food. Nutrition, dieting, health and wellness are all covered. But more importantly, we go deep into the finer points of food and in the process take you on a journey of discovery.
Food is one of the most important parts of life. It is often the centerpiece that surrounds and enhances our time with family, friends and the ones we love. The enjoyment of great food goes hand-in-hand with a life well lived.
At the core of Foodzie we strive to bring real facts and pertinent information to our readers. I've scoured the internet to find writers who bring real knowledge and deep experience to their subjects. Each piece is well-researched and carefully considered before it is dedicated to our blog.
I encourage you to contact us directly at howdy at foodzie.com. I check this email quite often and will get back to you regarding questions, comments or suggestions.
Thank you for spending time with us and we hope you enjoy our corner of the internet at the intersection of food and life.
Featured Writers:

Ashley Troutman is a published author, multimedia content strategist and former journalist with over a decade of experience. With an MFA in Writing and a passion for storytelling, Ashley has contributed to various publications including literary journals, online and print newspapers, broadcast television news shows, and more. She also has years of experience contributing content and copy to various businesses to support their marketing efforts. Ashley resides in the Boston area, where she has eaten her way through every neighborhood scoping out the best and most sought-after meals in Beantown.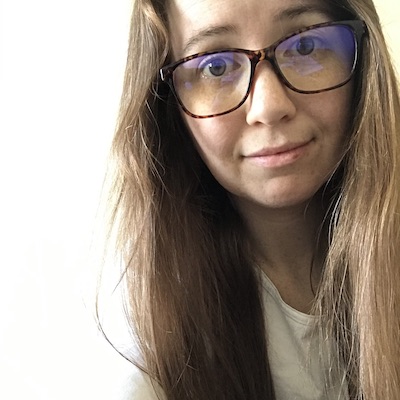 Alexis Wisniewski is a writer and researcher with a deep love for good food and holistic nutrition. She enjoys exploring cultures and sub-cultures through their food traditions, and—when home in Chicagoland with her husband and two boys—is committed to organic, local ingredients. She has a passionate love/hate relationship with fasting.

Kate Regan is a Registered Dietitian Nutritionist and an indoor cycling instructor in the Washington DC-Metropolitan region. Fascinated by the mind-body connection, her ideal day is spent meditating, running on a new trail, finding electrifying remixes for her cycling playlists, and sharing laughs over Ben & Jerry's with family and friends. Her passion for nutrition stems from the belief that a healthy relationship to food is essential to living a healthy (and happy!) life.
A