The ketogenic diet, also known as "keto," is a popular way to lose weight while enjoying delicious food with lots of flavors. This eating plan is based on switching the body's fuel source from carbohydrates, the first source of energy, to fat, to burn excessive weight. There are various ways to follow the keto diet, though generally, the macronutrients consist of approximately 75% fats, 20% protein, and 5% carbs.
Like every diet, keto can be challenging to follow due to the lack of sugar and sweets. Fortunately, there are excellent low-carb sweeteners, ingredients, and dessert options to fulfill those cravings and help keep your ketogenic eating plan on track. The following recipes are perfect for satisfying your sweet tooth, whether you're looking to indulge after dinner or a low-carb sweet snack.
Before we jump into the 8 amazing low carb sweet snacks and keto desserts I wanted to introduce the Foodzie.com readers to our favorite packaged Keto sweet snack Fast Bar. These delicious bars are scientifically designed to have almost zero affect on a person's glycemic index while they are fasting. In other words, they are so low on the glycemic index that you can eat them and NOT break your fast. So in terms of eating them while on the Keto diet, FAST BARs are the best packaged snack that we've been able to find.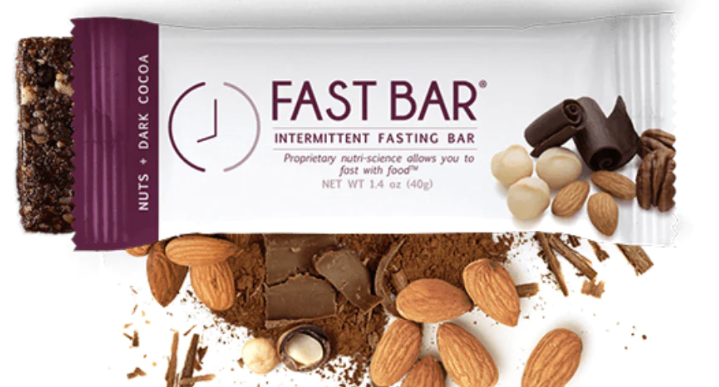 1. Cheesecake Cupcakes
Cheesecake is one of the best keto dessert options to satisfy your craving. This recipe is a simple way to enjoy a decadent, tasty treat in less than half an hour. The crust is easy to create with two ingredients, almond flour, and butter. The ideal low-carb sweetener to use is sucralose, or you can choose monk fruit or erythritol if desired. Cream cheese and butter are best used at room temperature to soften and are easy to mix.
A quarter cup of butter or ghee
Two eggs
Almond flour or meal, half a cup
One teaspoon of vanilla extract
Two eight-ounce packages of cream cheese (plain, full-fat)
Three-quarter cups of sucralose sweetener or a similar low carb option
Place silicone or paper cups inside a muffin tray for one dozen servings and preheat the oven to 350 degrees. In a small bowl, mix the almond meal or flour with softened butter until it is evenly combined and crumbly in texture. Press the mixture at the bottom of each cup to form the crust.
In a separate bowl, combine the eggs, softened cream cheese, vanilla extract, and sweetener. Use an electric mixer or blender until the ingredients are well mixed, then pour evenly into each portion in the muffin tray so that it's filled up to two-thirds or a bit more. Bake for up to 17 minutes, then allow cupcakes to sit and cool before serving.
These sweet keto snacks are delicious to enjoy with fresh berries or a sprinkle of cinnamon.
2. Chocolate Pudding with Orange and Raspberries
You'll love this decadent treat to satisfy your chocolate fix with some excellent layers of taste. The blend of ingredients is often sweet enough, though you can add a few drops of stevia or monk fruit if you prefer a bit more.
Two egg yolks
One and a quarter cup coconut cream (unsweetened)
Four ounces or roughly one cup of sugar-free dark chocolate, melted
Half a teaspoon of vanilla extract
A dash of salt
One tablespoon of grated orange zest
Fresh raspberries, mint sprigs, and additional orange zest to garnish
In a small saucepan, melt the chocolate on low-medium heat, then set aside to cool slightly. Add the coconut cream, vanilla extract, egg yolks, orange zest, and salt in a medium-sized bowl. Blend with a whisk until thoroughly mixed, then spoon into the chocolate and blend well.
Pour or spoon the pudding into small dessert bowls and place in the refrigerator to chill. Serve these low carb snacks with fresh raspberries, fresh mint leaves, and orange zest.
3. Peanut Butter Bites
These tasty bites are not only low carb and sugar-free. They also offer a generous serving of protein and make an excellent snack for kids. This treat is easy to prepare and only requires three ingredients.
Half a cup coconut flour
One cup of smooth peanut butter (unsalted or salted)
Three tablespoons of low carb, maple-flavored syrup
Line a baking sheet with a silicone mat or parchment paper. Combine all the ingredients in a medium bowl, then spoon one-inch-sized balls onto the tray, spacing them evenly apart, and refrigerate to chill for about an hour, then enjoy.
4. Chocolate Chip Cookies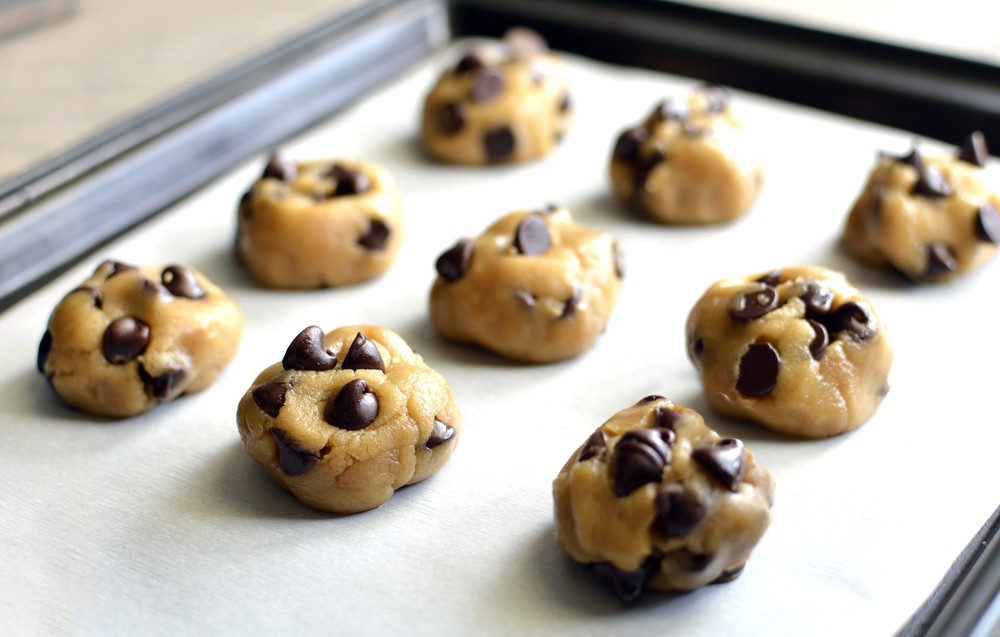 This low-carb sweet snack is easy to make with a handful of ingredients and one bowl. Each cookie contains just two net carbs, and they satisfy your craving without any sugar. You'll find this snack bakes quickly, within just twelve minutes.
Half a teaspoon of salt
Half a teaspoon of baking soda
Three-quarter cup of butter softened at room temperature (coconut oil is another option)
Two eggs
Two-thirds low carb sweetener (monk fruit, stevia, swerve, or erythritol are good options)
A nine-ounce bag or the equivalent of sugar-free chocolate chips
Two teaspoons of vanilla extract
Three cups of almond meal or flour
In a large bowl, combine the coconut oil or butter with the sweetener with a manual or electric mixer, then add in the vanilla extract and eggs. In a separate bowl, add in the baking soda, almond flour, and salt to mix. Gently pour the dry ingredients into the butter mixture until thoroughly blended.
Fold the chocolate chips and scoop the cookie batter onto a baking sheet lined with a silicone mat or parchment paper. Place the tray in a preheated oven and bake at 350 degrees for up to 12 minutes. This recipe makes approximately 20 cookies. Allow cookies to cool for at least 30 minutes, or store in an air-tight container for four days.
5. Low Carb Pound Cake

If you enjoy the rich taste of pound cake, the recipe gives you a delicious flavor without a heavy serving of carbs and sugar. Almond extract is used instead of vanilla, as it provides a more robust flavor that compliments this dessert perfectly.
Half a cup of low carb sweetener (swerve is recommended)
Half a teaspoon of almond extract
Olive oil or spray for baking
Four-ounce package of cream cheese
Three eggs
Half a teaspoon of salt
One teaspoon of baking powder
Half a cup of butter
Two and a half cups of almond flour
To make the glaze (optional):
Half an orange of zest
Three tablespoons of heavy cream
Orange juice, one tablespoon
Half a cup swerve confectioners' sweetener
In a separate bowl, combine baking powder, almond flour, and salt. Combine the butter and cream cheese (softened at room temperature), with eggs, sugar, and almond extract, and blend with an electric mixer. Once the dry ingredients are well combined, mix gently into the wet mixture, and pour into a sprayed or lightly oiled baking pan.
Bake in a preheated oven at 325 degrees for about one hour and 20 minutes. The pound cake is ready when a toothpick comes out clean from the center of the loaf. Cool on a rack for about 10 minutes. To prepare the glaze, pour the four ingredients into a small bowl, coat evenly over the loaf, and let sit for another 10 minutes before slicing and serving.
6. Brownie Fat Bombs
Fat bombs are fun and simple keto desserts that satisfy your cravings without sugar or artificial ingredients. These brownie bites are delicious and make an excellent snack for kids or as a light dessert.
Half a cup of almond flour
One ounce of softened cream cheese (plain)
Butter, softened at room temperature, about four ounces
Three tablespoons of coconut oil
One teaspoon of vanilla extract
One-third cup of sugar-free chocolate chunks or chips
A quarter-cup of cocoa powder
One-third cup of sweetener (swerve, monk fruit, or erythritol)
Mix the coconut oil, butter, and cream cheese in a bowl with a fork or hand mixer until the items are well combined. Mix the cocoa powder, sweetener, vanilla extract, and almond flour in a second bowl, then blend thoroughly.
Combine both bowls of ingredients, fold in the chocolate chips, and place in the refrigerator for one hour. Scoop out one-inch-sized balls and spread them around a tray or cookie sheet with a silicone mat or parchment paper. Place them in the freezer for about 30 minutes or until they are firm, then enjoy.
7. Keto Eggnog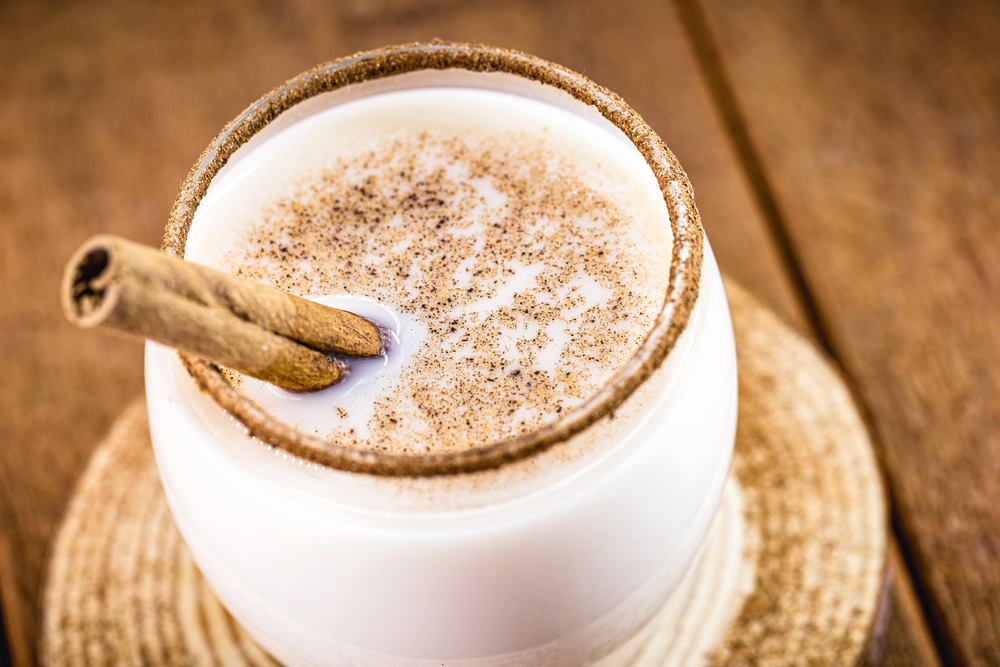 Eggnog is a seasonal favorite, and this low-carb version of this holiday drink is ideal for enjoying with the family.
One teaspoon of nutmeg
Two tablespoons of vanilla extract
Ten eggs, slightly beaten
Two cups of heavy cream
Dash of salt
Half a teaspoon of cinnamon powder
Six cups of vanilla almond milk
One and three-quarter cups low carb sweetener (monk fruit is recommended)
Pour four of the six cups of the almond milk in a medium saucepan and heat until the temperature reaches 100 degrees, then scoop the milk into a bowl with the beaten eggs, stirring constantly. Return to heat until the mixture is approximately 160 degrees but avoid reaching a boil. Pour the heated mixture into a large bowl and add the remaining two cups of almond milk, nutmeg, cinnamon, and vanilla extract.
Chill the drink in the refrigerator overnight. Beat the whipping cream into soft peaks, and fold into the egg nog drink before serving.
8. Chocolate Mousse
Chocolate mousse is a quick dessert to create at a moment's notice and makes a delicious treat for a sweet fix. This recipe creates four servings.
One teaspoon vanilla extract
One cup heavy whipping cream
A quarter cup of sweetener
A quarter cup of cocoa powder
A dash of salt
Whip the cream with an electric mixer until there are stiff peaks, then mix in the cocoa powder, vanilla extract, salt, and sweetener. Continue to mix or whisk the ingredients and serve. You can add a bit of shaved sugar-free chocolate on top as a garnish or with low-carb confectioner's sugar. A bit of orange zest or a topping of cocoa powder sprinkled on top is also tasty.
Summary
Many keto-friendly desserts, low-carb sweet snacks, and treats make it easy to skip the sugar and follow your diet. You'll find lots of great low-carb sweeteners, such as monk fruit, erythritol, swerve, stevia, and more options, making replacing traditional refined sugars and syrups.
As the low-carb way of eating grows in popularity, you'll find many more great keto dessert and snack options. The keto diet is ideal for many benefits, including weight loss, regulating insulin levels, avoiding gluten, and exploring great natural fats and flavors with excellent recipe potential. Creating your favorite dessert is quick and straightforward, with the right ingredients, creativity, and recipe options.

About the author:
Rob Jones is a father of two who lives in Massachusetts and enjoys cooking and his dog Beau. Rob has spent years studying food and its effects on the body and mind. He believes in moderation and enjoyment.